Lighting
Lighting in a home or office is something that is all too often an afterthought, or just completely looked over….to the detriment of the room. The right light fittings and bulbs and a well-thought out lighting plan can dramatically lift a room and create a good 'feel' to the space. When done right you can create a warm environment for relaxing or perhaps a vibrant environment to motivate a workplace.
The task of designing a lighting plan can be overwhelming, but we can help! Scholz Electrical is experienced in custom-designing lighting plans and we can help you choose the right fixtures and bulbs to achieve the look or feel you want for your space.
LEDs: smart and stylish
We are big fans of LED lighting. The benefits are many: they have lower wattage, lower running costs, produce less heat and have a longer bulb life. That is all good news for your wallet – and the environment. LEDs are now available in many styles, sizes, colours and wattages. Most older lights can also be retrofitted with LED bulbs and control units. These sort of LED light conversions are worth considering: a 5 watt LED bulb will give you same amount of light output as an old-style halogen 50 watt bulb.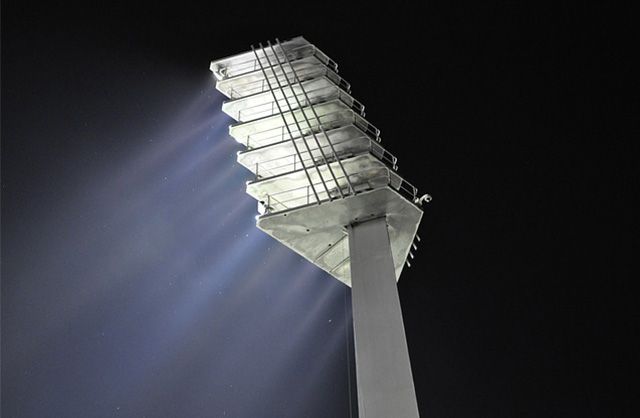 We are football field
lighting specialists
Scholz Electrical is experienced in sporting field lighting and football pitch lighting. We are also able to conduct football field lighting compliance audits. If needed, we are able to engage lighting engineers to assist with the design and layout of the lighting to meet specific football lighting regulations to achieve the level of lighting required for particular situations. 
Smart control systems which allow you to activate your lights from your mobile devices are also available.
Contact us to arrange an on-site lighting consultation.
BOOK A JOB NOW!
Fill in your details and a brief description of your request and we will contact you.